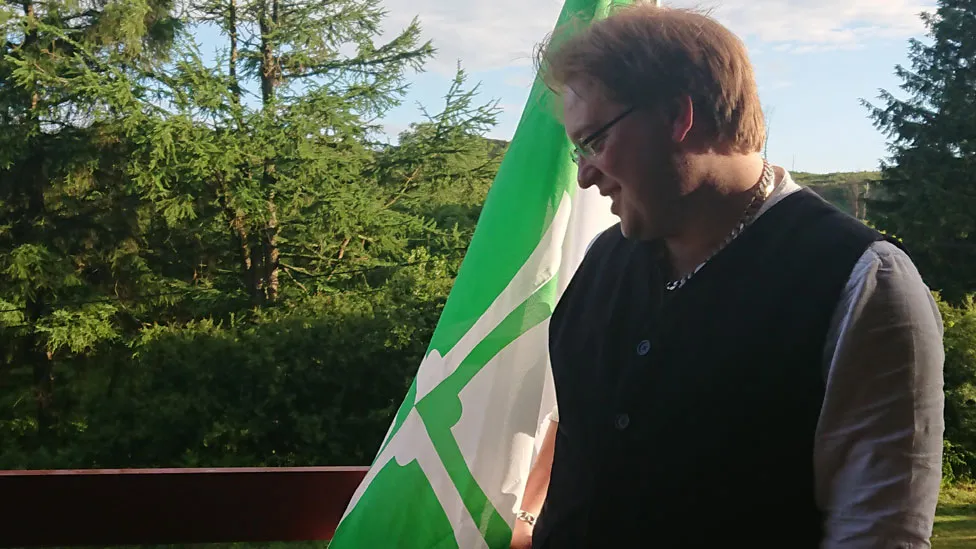 Today's virtual lecture took me back to the Heraldry Society of Scotland, where our speaker – the Lyon Court's vexillologist – gave a fascinating talk about the history of flag culture in Scotland, and the process by which flags – heraldic or otherwise – come to be invented.
At least I think that was what happened. Unfortunately I cannot say for certain due to glaring technical problems. We virtual attendees did not actually see the inside of the venue, for the visual feed was only of the slideshow (and even that did not seem to be aligned properly with the speech), but we guessed that the microphone was positioned a great distance away from Mr Tibbetts's mouth and much closer to an audience member with a recurrent cough. As a result only about half of the speaker's syllables could be heard, which rendered most sentences unintelligible. Edward Mallinson made several attempts to resolve the sound problem but it made no difference. He even turned on the automated subtitles, but those are notoriously poor even when the sound is good. Before even thirty minutes into the planned ninety-minute event I and a few other Zoom-watchers had given up and logged out.
It was, to say the least, a grave disappointment.